The Best Investment You'll Ever Make.
EquityEffect is designed to be the only fully-integrated portfolio and cap table management platform investors will ever need.
• No more switching between spreadsheets.
• No more fixing errors in your companies' cap tables.
• No more wondering how companies reaching new milestones or financing rounds affects your fund performance.
EE Invest is easy-to-use and easier to implement. Pain-free onboarding? Yes, please.
Portfolio companies with less than 100 equity holders use our cap table management software free!
Single Source of Truth.
Zero Source of Stress.
EE Invest is your single source of truth across your investment portfolio, no matter what cap table software your companies use.
Here's what your newfound peace of mind is going to look like:
One single, consistent view of cap tables across your portfolio.

Managed updating and error checking (regular or on-demand).

White-glove managed onboarding of portfolio company cap tables.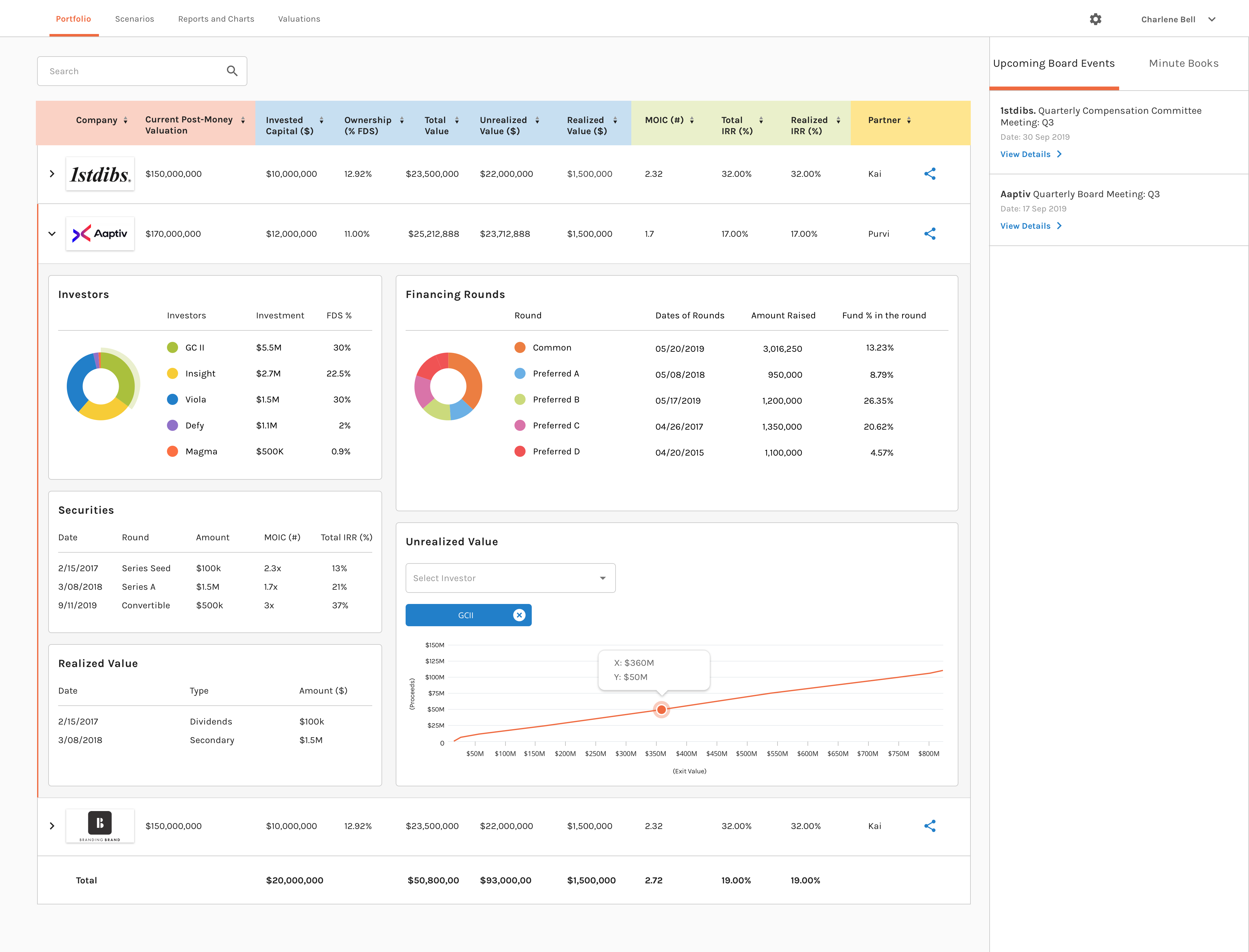 Your Portfolio Performance Dashboard Battle Station
Security-level, company-level, fund-level; everything's right there, for your viewing pleasure. Better yet, chart your performance over time; by industry, partner and beyond. Welcome to the driver's seat.
View funds, companies, and securities in a single dashboard.

Get snapshots of each company's financing, valuation history, co-investors, and waterfall.

Analyze the value of your companies, holdings, and investment performance over time.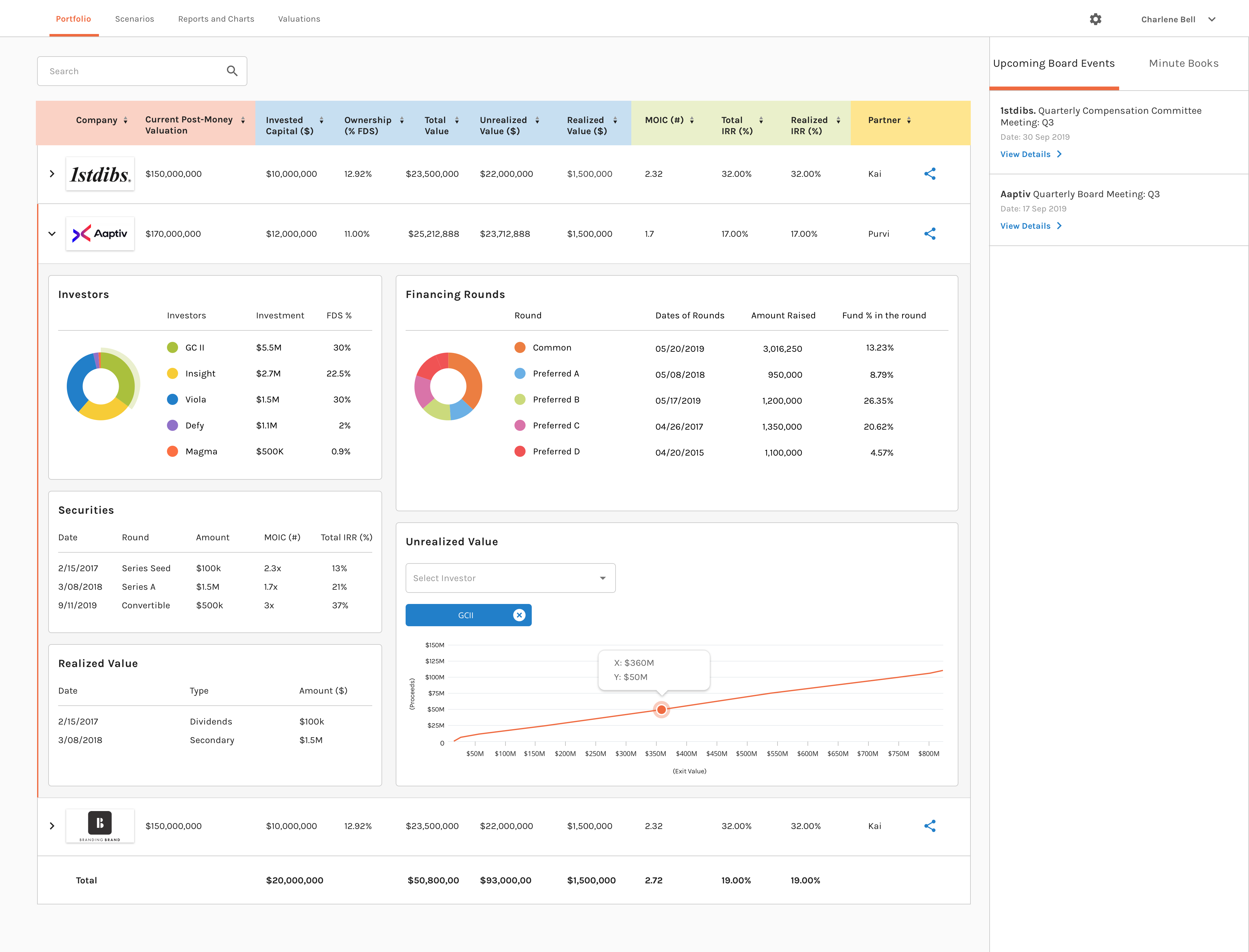 Instant Access to Scenario Models
Robust scenario analysis at the fund- and company-level to model upside potential, new rounds and help you make better investment decisions.
Run scenarios at the individual company level, including next-round modeling, exit modeling, and pro-forma modeling.

Run scenarios at any degree of complexity; from upside potential modeling to pro-forma scenarios across multiple fundraising rounds.

Roll up and run scenarios at the fund level to evaluate potential future states for the fund.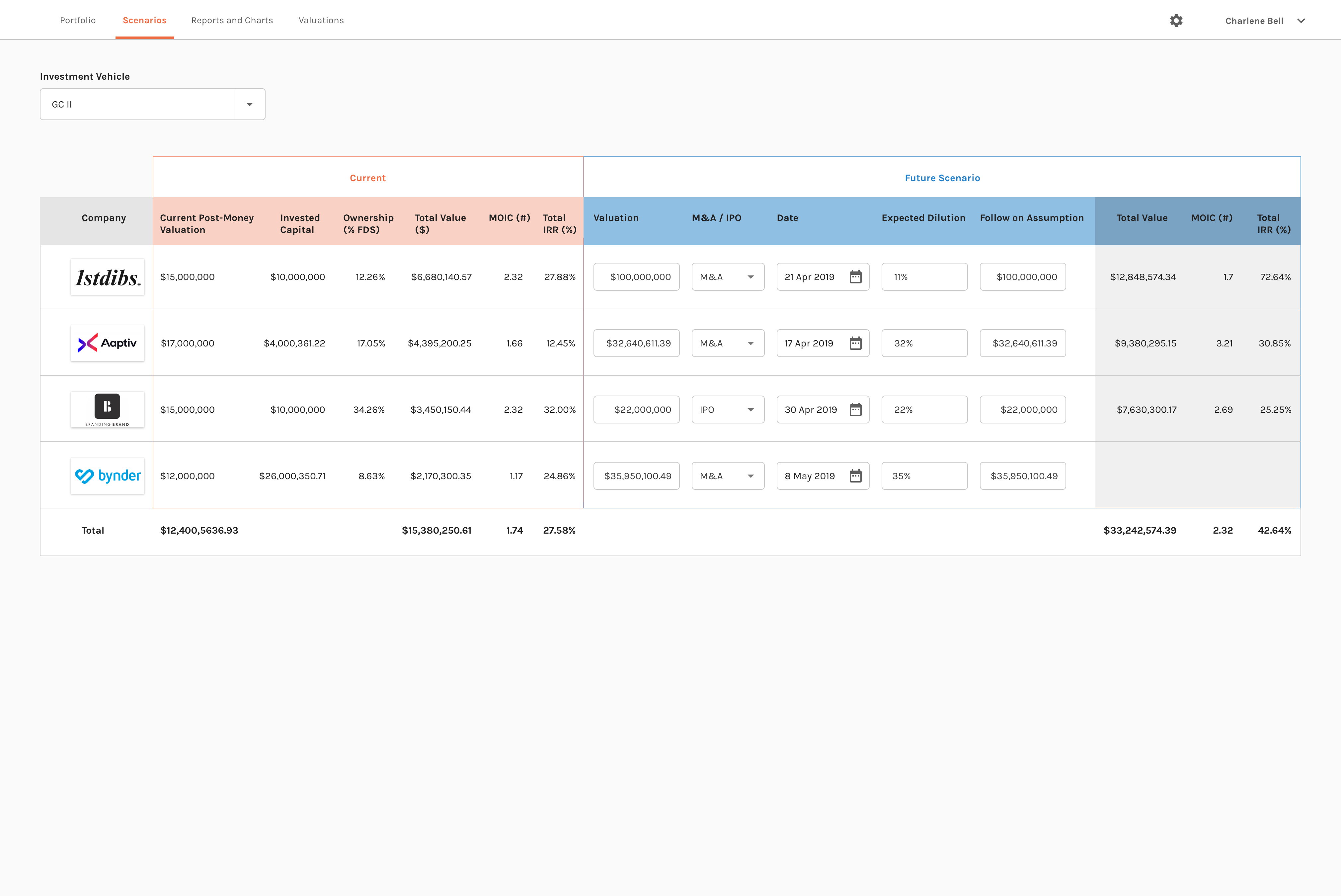 Robust Reporting & Integration
Run the reports you need for an investment committee meeting, auditors, LPs, and more—all at the click of a button. Export to PDF or Excel. Integrates with external data, including Crunchbase, your fund admin, and more to ensure that what you're seeing is always the latest and greatest.