Analyze Fund Level Scenarios and Improve Capital Deployment
With scenario modeling, investors can see how different portfolio company outcomes would impact fund outcomes.
Compare Upside, Baseline & Downside scenarios at the fund level.
Easily compare outcomes at the portfolio level and see impact on overall fund.
Better plan investment strategy by seeing fund performance down to the most granular unit.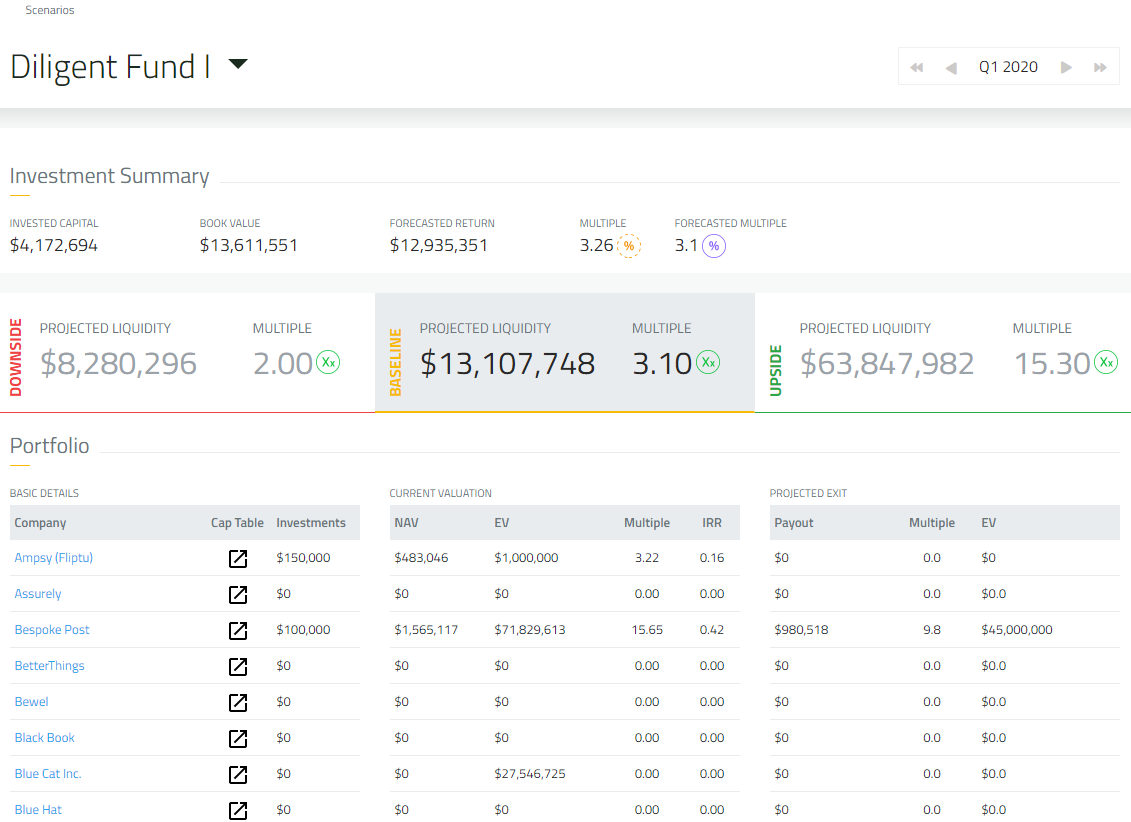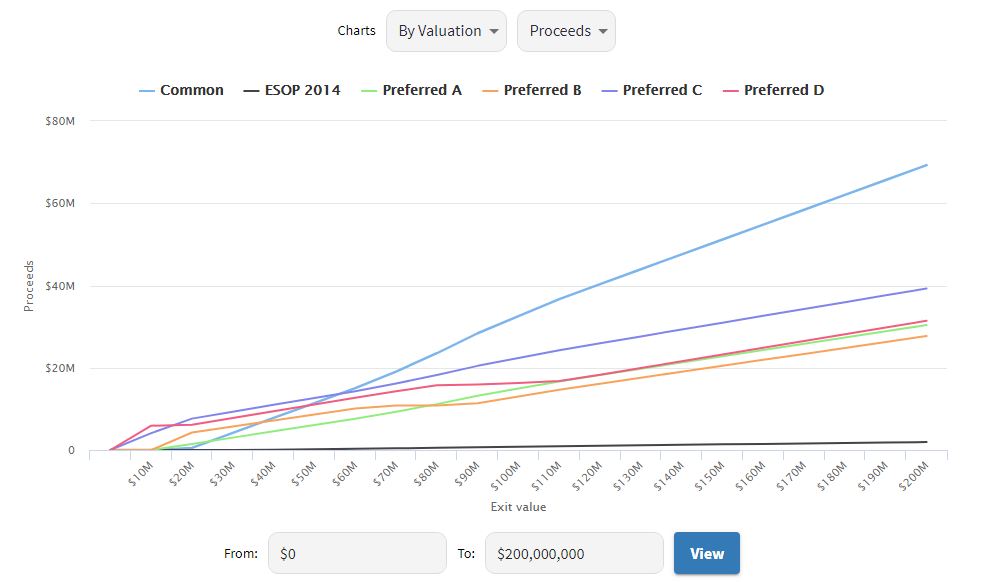 Run Waterfall Analysis on Portfolio Companies
Utilize Diligent Equity's Waterfall Analysis tools to make better investment decisions by understanding & comparing exit scenarios.
Run scenarios at any degree of complexity, including next-round, exit, and pro-forma modeling across multiple fundraising rounds.
Compare exit scenarios to understand potential outcomes to make more informed decisions.
Simplify Next Round Modeling
Using our powerful Waterfall Engine, you can simplify and improve next round modeling.
Better manage next round modeling by understanding how different scenarios impact exit scenarios.
Make more informed decisions by seeing how a next round changes the cap table.
Easily see how next round scenarios would impact the overall fund performance.