Trusted by Top Investors and Companies
Equity Management Software Made Easy
Diligent Equity simplifies equity management with solutions built for venture capital, private equity, start-ups and service providers.
Easily manage your portfolio's cap tables, legal terms and performance.
Portfolio Management Software
For Venture Capital & Private Equity
Diligent Equity for Investors is the only fully-integrated portfolio monitoring and cap table management platform investors will ever need.
Better manage your investments, portfolios and LPs. Say goodbye to sloppy data and enjoy an accurate view of your fund performance.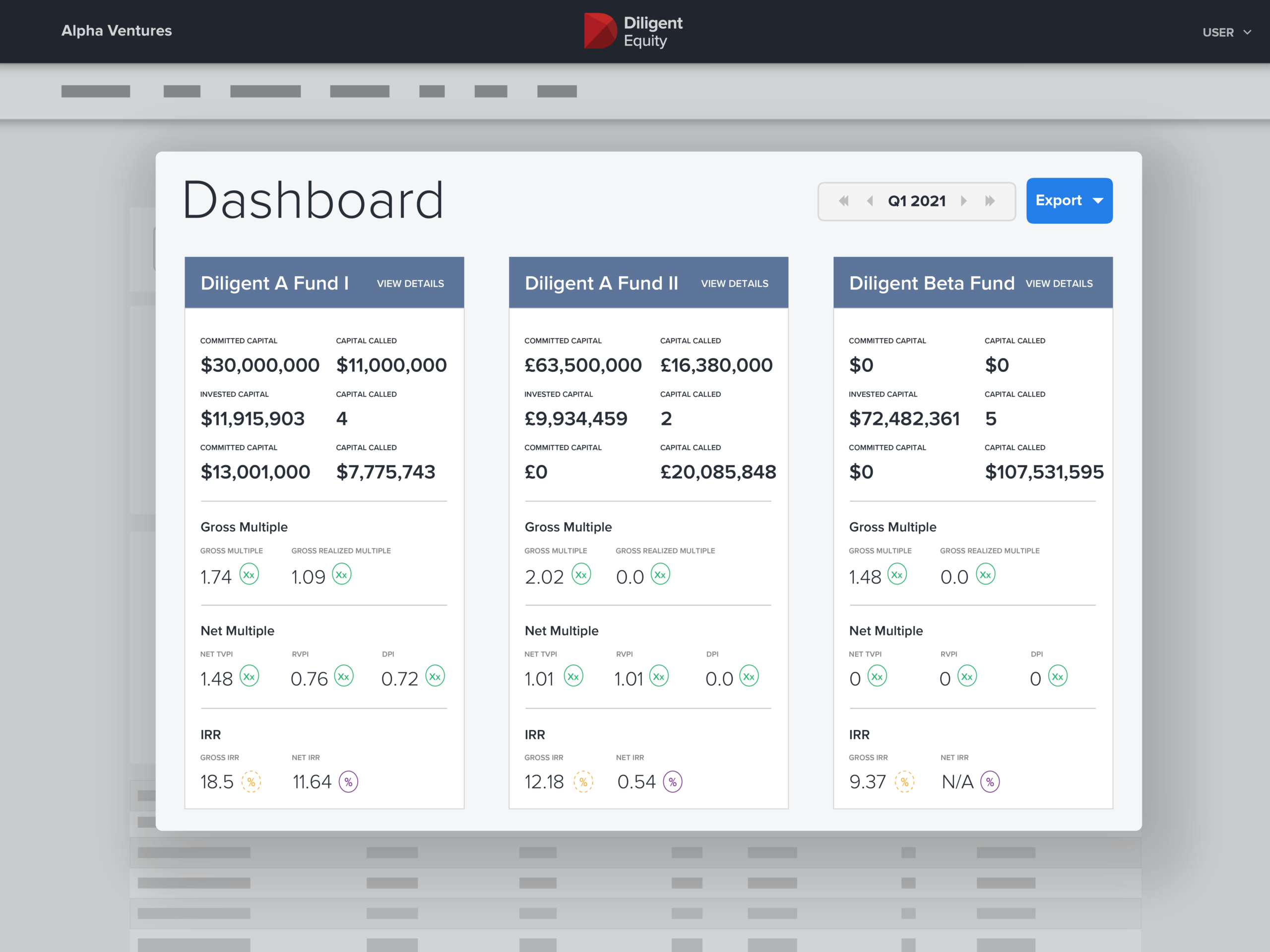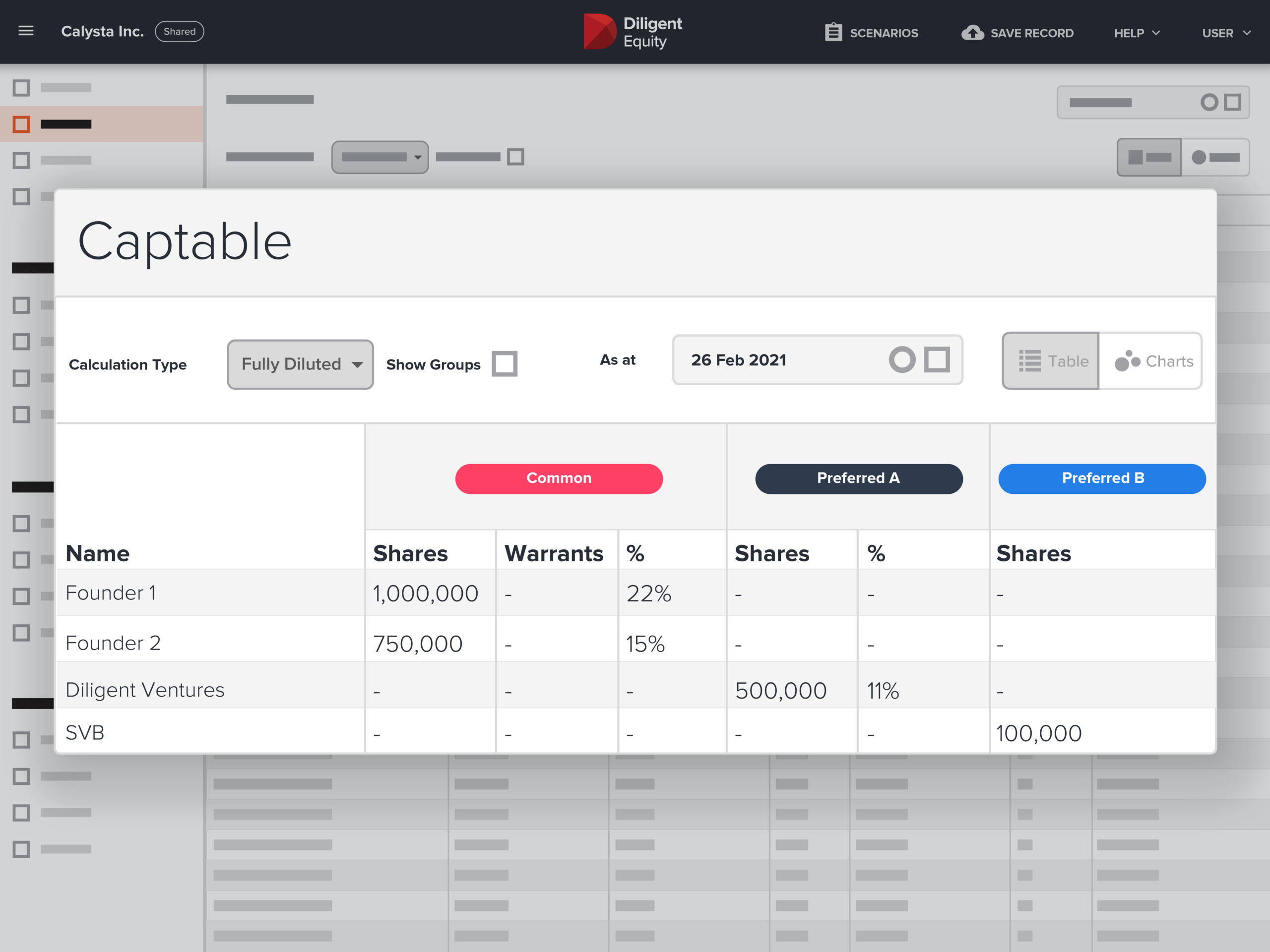 Simple Cap Table Software
For Growth Stage Companies
Diligent Equity makes managing complex equity structures look easy. Save time, money, and eliminate errors when managing your cap table. Utilize next-round modeling, waterfall analysis, and robust reporting to map your path to a huge exit.
All paired with accurate, fully independent 409A valuation services at a reasonable cost and timely manner.
Robust Equity Software
For Law Firms, Banks, Valuation Firms and more.
Diligent Equity makes managing complex cap tables across your clients easy. Standardize your clients onto a single platform via our white label offering. Use our robust API to integrate our vast equity data into your existing solutions.