#1 Portfolio Management Software
for Venture Capital Firms
Venture Capital firms have been stuck using outdated systems to manage their portfolios for too long. The lack of a central source of information can lead to large consequences for a fund.
That is why we built EquityEffect, your single-source of truth for all your portfolio data wrapped with our managed services to make data management easy. Its time to get the right information, at the right time to make the best decisions.
Easily Gather and Measure KPIs
Automate, manage, and analyze key performance data from your portfolio companies. Make faster decisions on portfolio companies by analyzing financial, operational, and ESG metrics in one place.
Centralize and manage KPI's across the portfolio
Easily gather data from each portfolio company
One-click tear sheet creation for easy reporting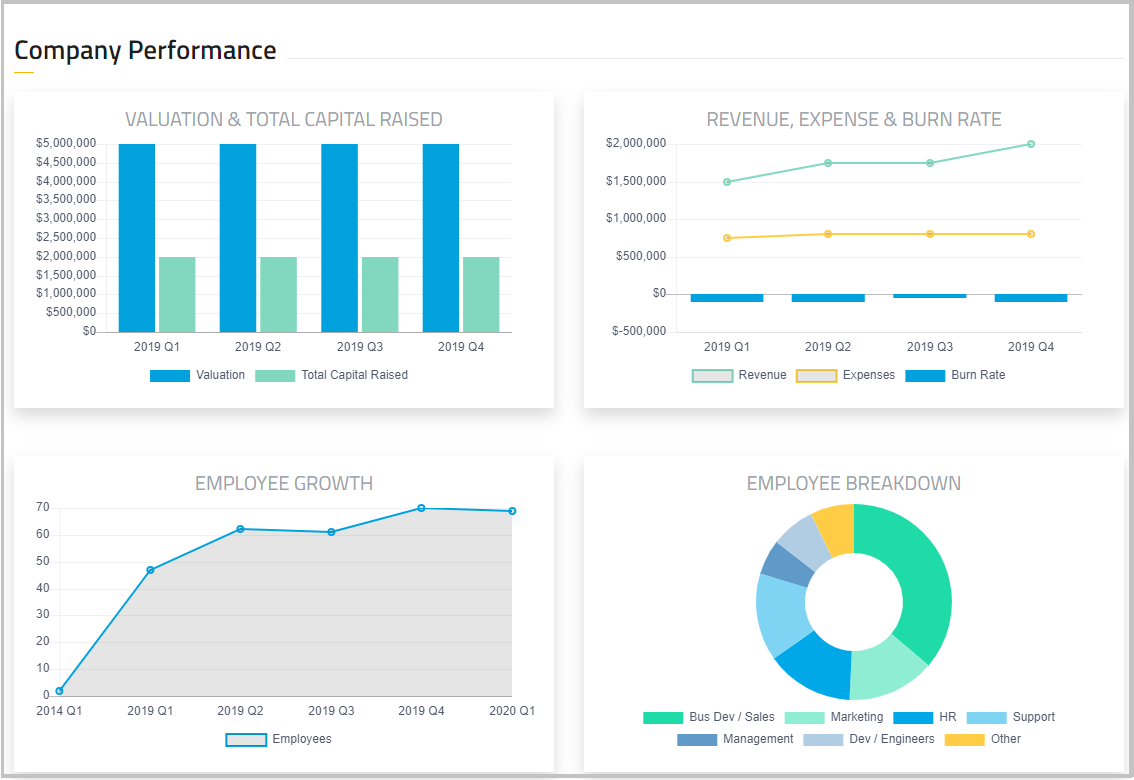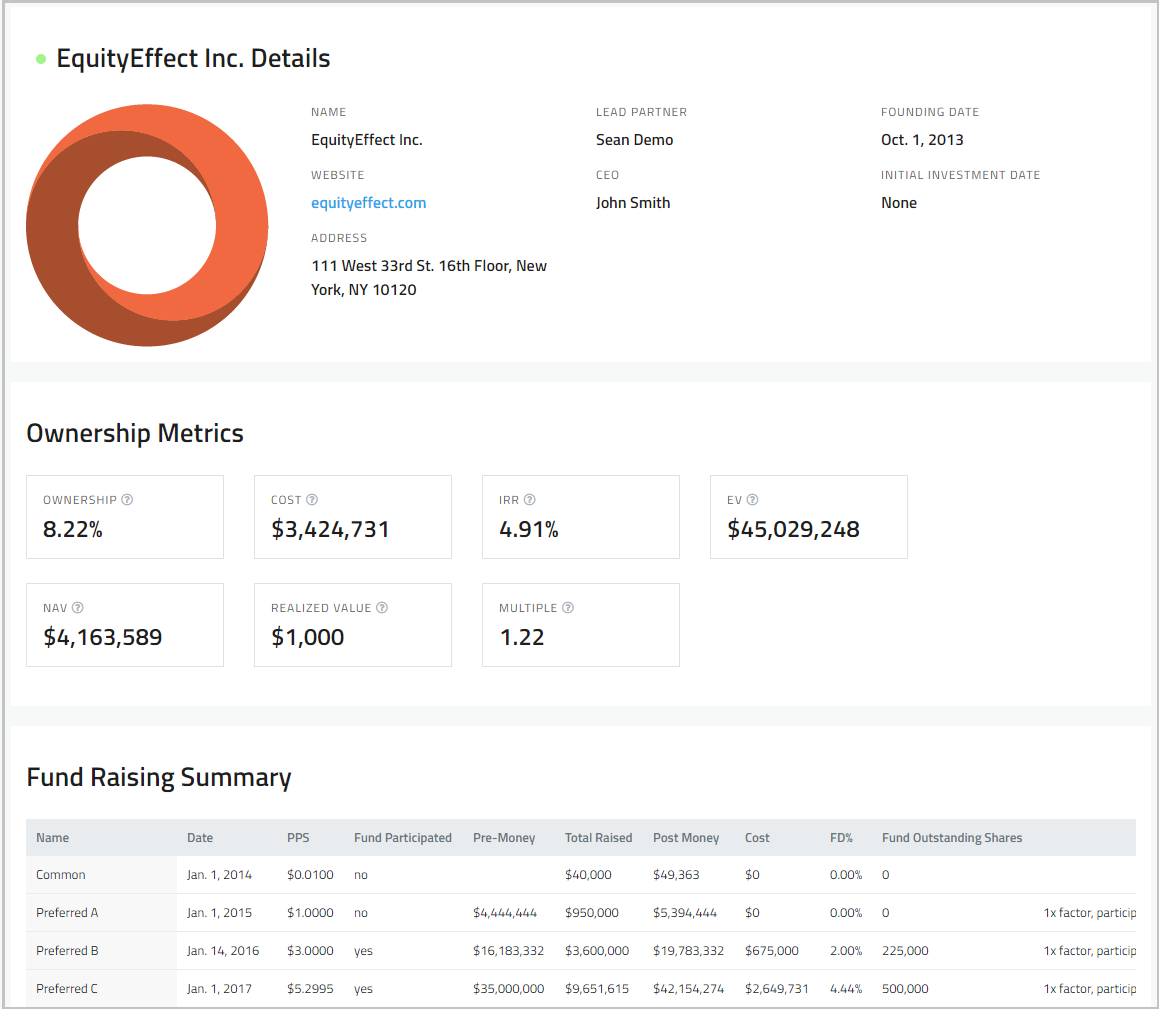 All Your Cap Tables In One Place
Tracking ownership, valuations and key legal terms across a portfolio is hard. Usually this data is all over the place. With EquityEffect, get all your cap tables in one place regardless of the software used by your portfolio companies.
Real-time fund performance metrics
Track company EV's ownership metrics and all other key cap table data
View key legal terms data across the portfolio
Run Complex Scenario Modeling In Minutes
Easily understand potential outcomes for your fund and companies and what that means for you funds returns. Do all this in minutes vs. hours of spreadsheet work.
Model fund outcomes taking into account each individual company waterfall
Run complex waterfall analysis in seconds
Model follow-ons to forecast how investment in a follow-on might impact the fund.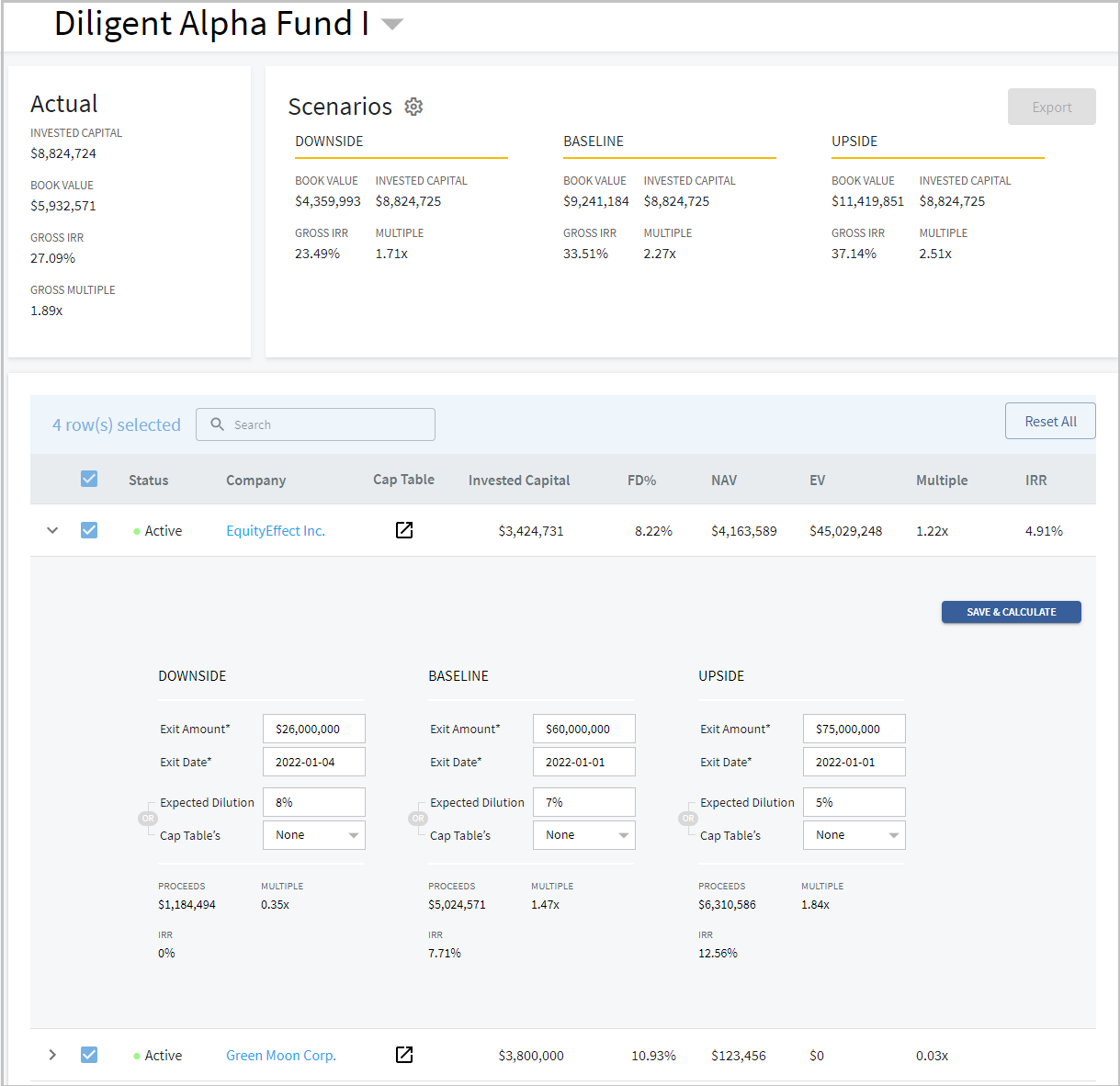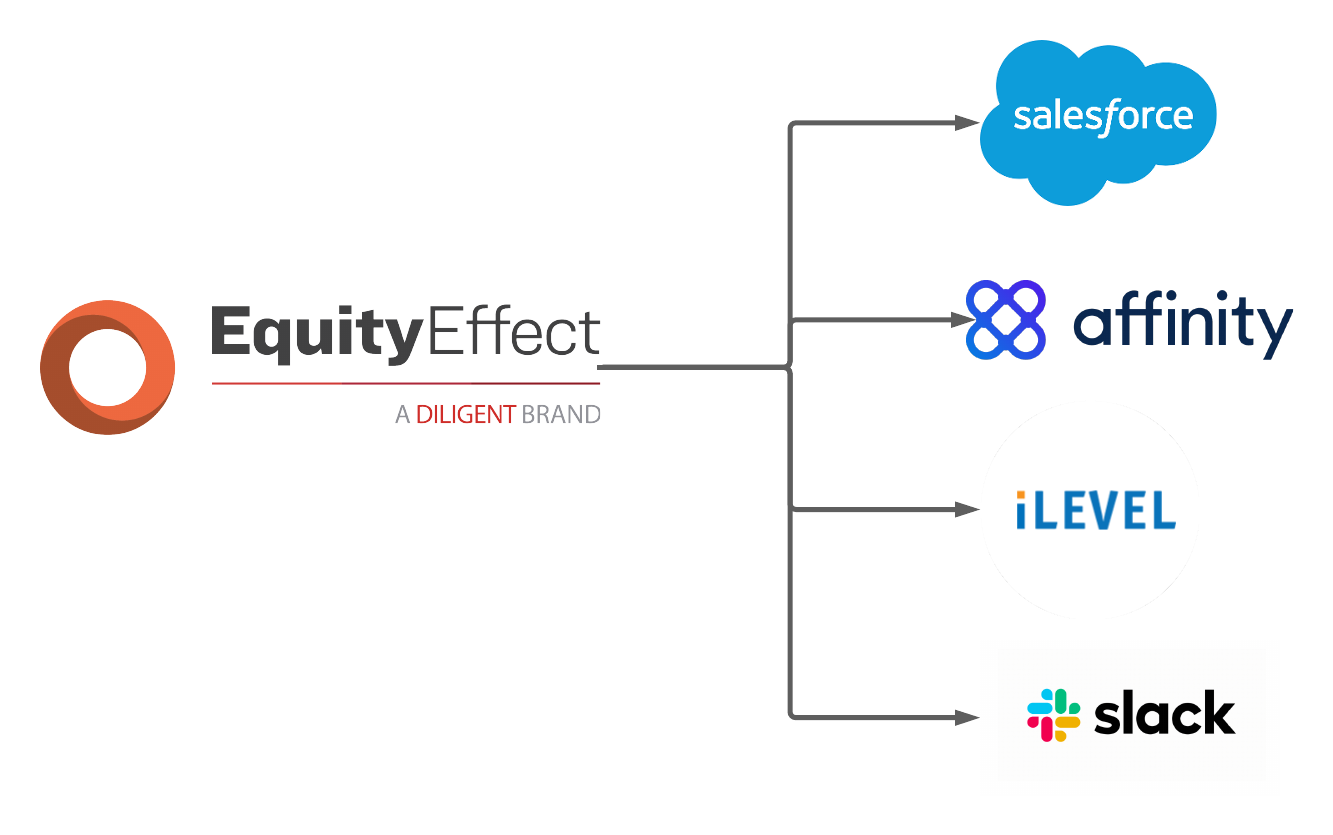 Integrate Data Into Other Key Systems
There are many key systems used at a high functioning Venture Capital firm. Data needs to flow back and forth freely. Our API makes this possible.
Integrate data and metrics into systems like iLevel, Salesforce, Affinity or Slack.
Create custom reports like co-investor report or legal term portfolio report.
Grab historical data by day, week or month to understand trends.