Cap Table Management Software
So, you need cap table management software and you're strapped for cash. We can help. Our team has built the intuitive suite of tools you need to accurately manage your capitalization. With EquityEffect, you can always work off the most up-to-date cap table and easily run what-if scenarios for better visibility. Finally, a solution that lets you spend less time managing spreadsheets, and more time growing your business.
Powerful Cap Table Management Made Easy
EquityEffect makes managing complex cap tables look easy. Save time, money, and eliminate errors when managing your cap table.
Streamline workflows around new grants and board approvals.

Manage and monitor stocks, options, warrants, and convertible notes. Import shareholder allocations. Set alerts and email notifications for ongoing maintenance.

Your data is stored on secure servers.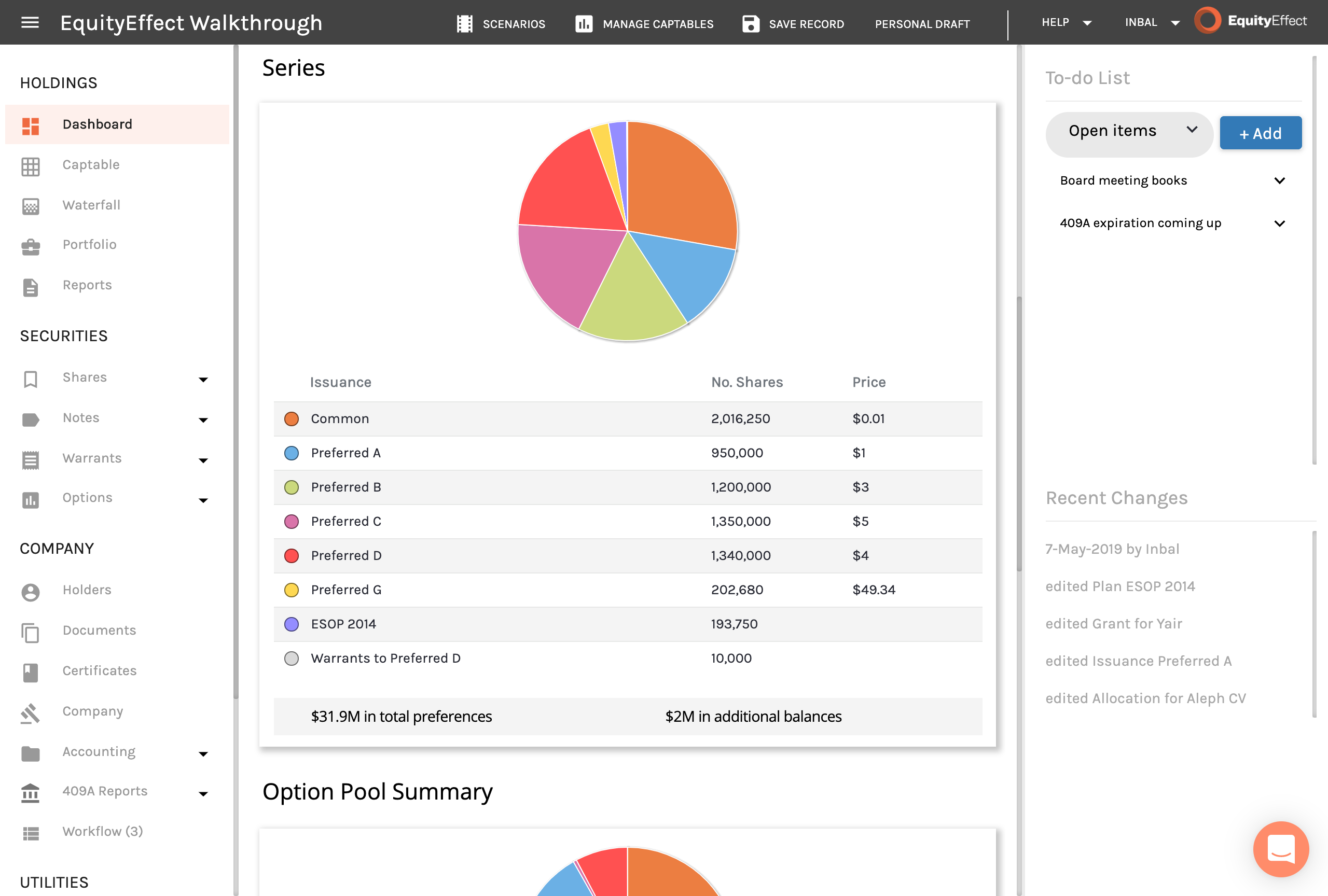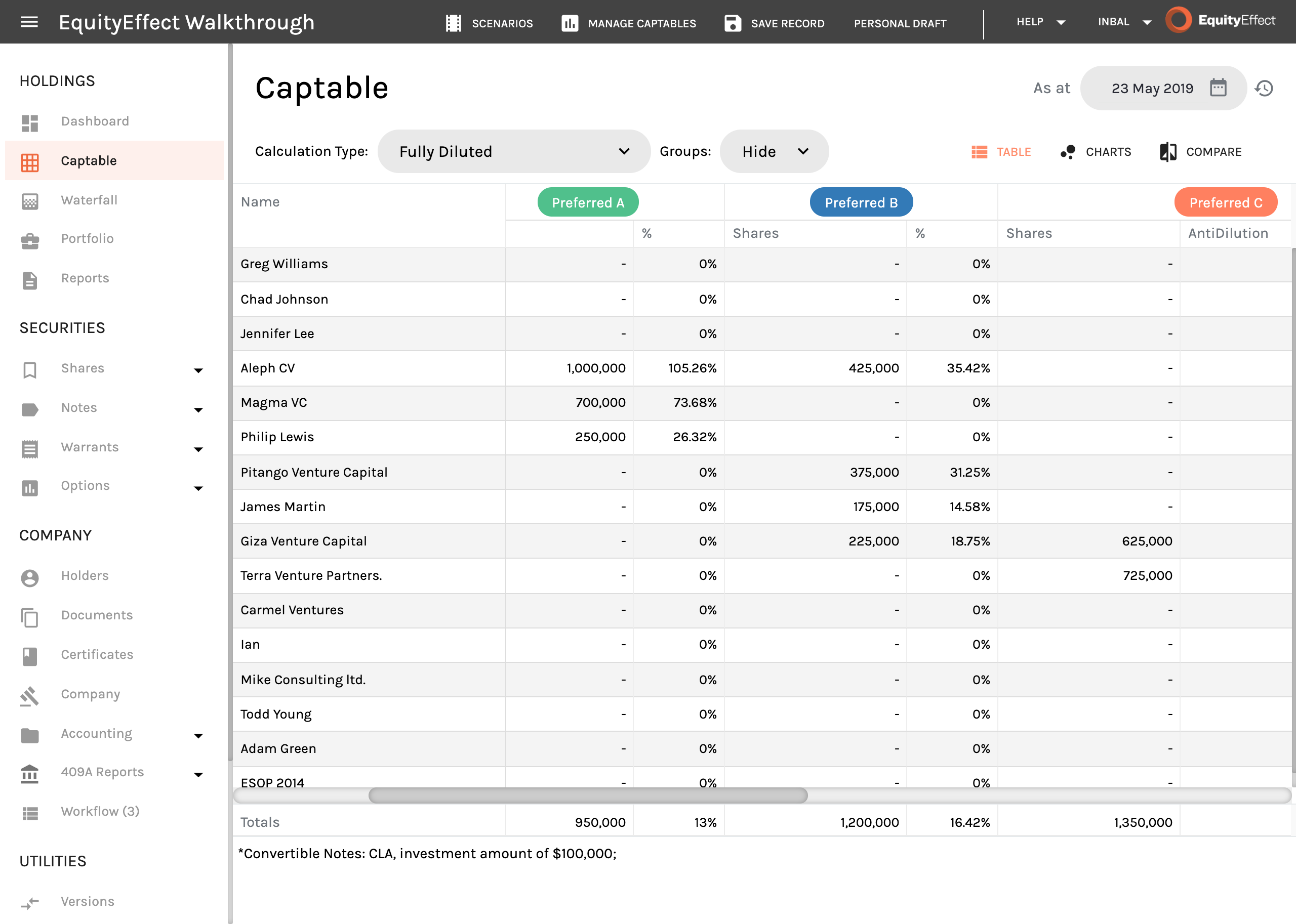 Gain Clarity Around Your Stock Option Pool
Utilize scenario modeling, waterfall analysis, and robust reporting to map your path to a huge exit.
Run detailed scenarios to evaluate term sheets and future funding rounds.

Compute valuations and waterfalls at the click of a button.

Run an arsenal of auditor-ready reports in under 30 seconds.
Independent High-Quality 409A Valuations at the Right Price
We've partnered with reputable valuation firms to provide accurate, fully independent  409A valuation services at a reasonable cost and timely manner.
Start the 409A valuation process at the click of a button.

Enjoy a low-touch, pain-free process. Our accounting partners have everything they need right there in EquityEffect.

Your valuation is fully integrated with and stored on EquityEffect, whether produced by our partners or an accounting firm of your choice.