Diligent Equity Releases IP Allowlist for API Connections
The IP allowlist is a new switchable feature. If enabled, the public API and the excel plugin will only be accessible to those who are on the allowlisted IP addresses: This means the API key itself will not be enough to establish a connection, unless your IP address is on the allowlist. To turn on/off this feature, the user needs to have "owner" permission.
The software accepts IPv4 and IPv6 addresses and IPv4 ranges.
This feature is not required to be turned on, you can still access all the other tools without it, but it adds an extra layer of protection when enabled. It does it by only allowing certain IP addresses to access the Excel plugin and public API, making the platform and the stored data more safe for users.
To use the IP allowlist, follow these steps:
In the upper right of the screen, click on your avatar to open up account settings, and choose API.
Generate an API key if it has not been done, if yes then use the existing one, or regenerate if needed (after 90 days)


To enable the IP Allowlisting feature, click on the switch highlighted.


Press "Add New IP" to access this window, and input the IP address that you want to allowlist, and optionally add any comment.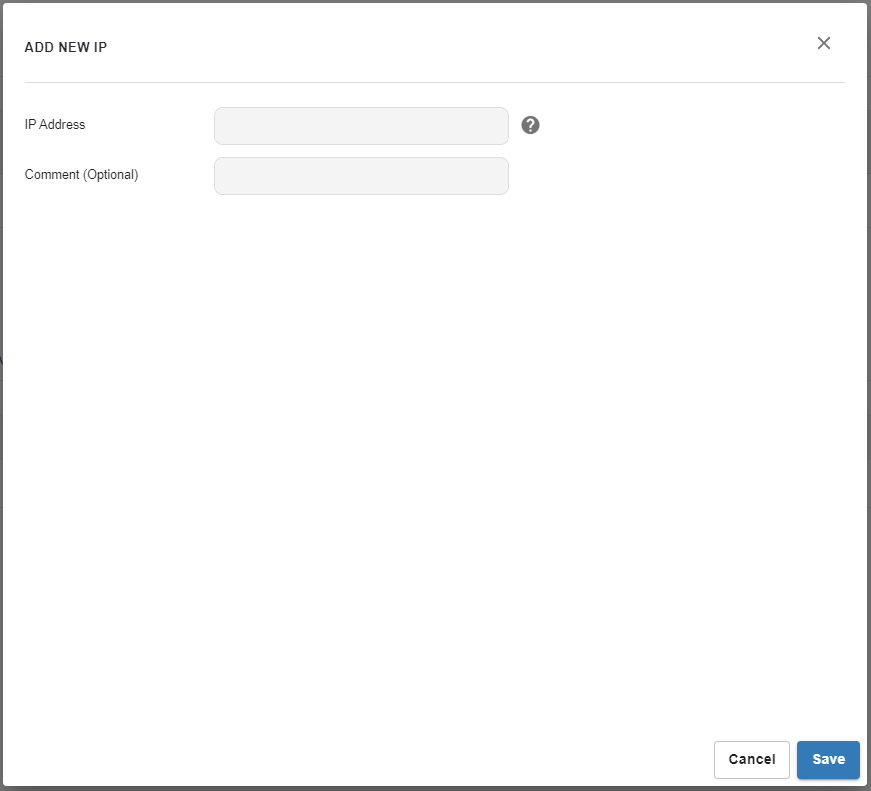 When inputting the IP address, in order to type in an IPv4 address range, you have to use a "/" (slash) to separate the start and end point.
Please see on the example picture below: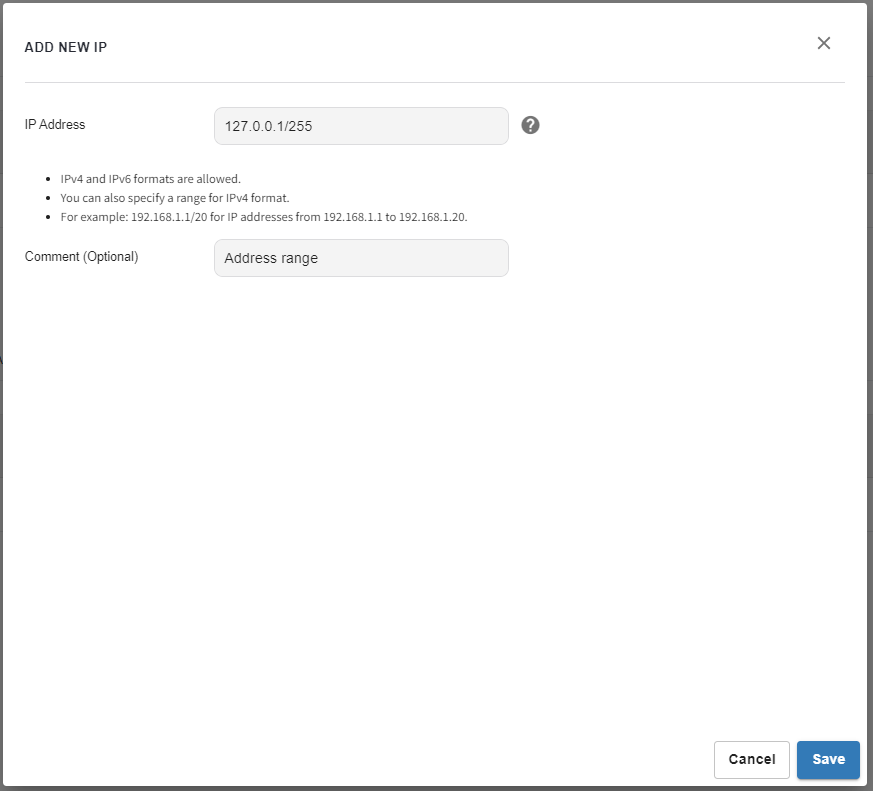 Press Save, and the system should register the IP address that was entered.