Central Dashboard Manager Across Companies
Manage clients' equity and options all in one place. No more jumping between platforms or keeping Excels in sync.
Central view of clients' equity information.
Drill down from the dashboard view to the company-level at the click of a button.
Maintain broad access control and user management across companies.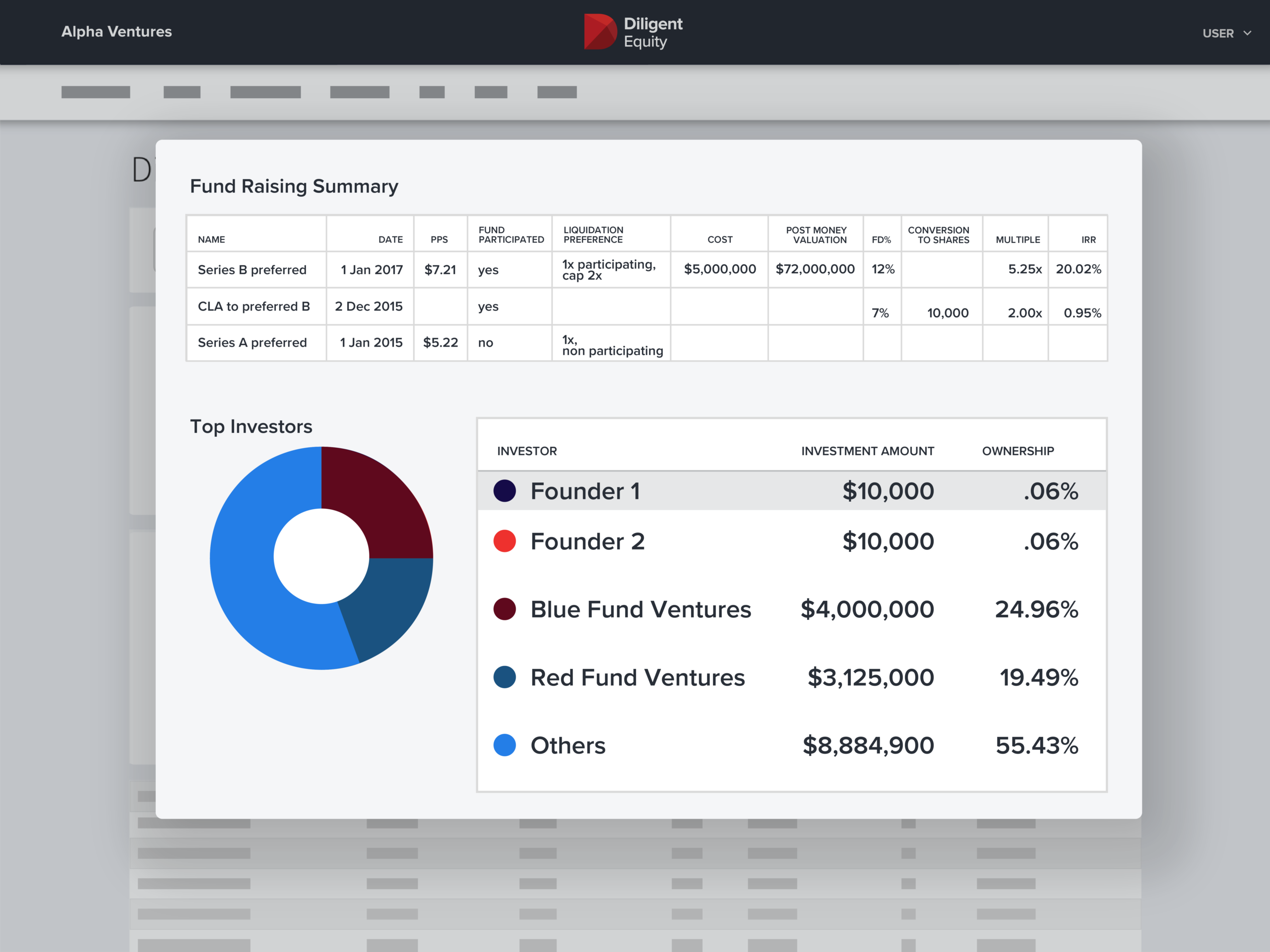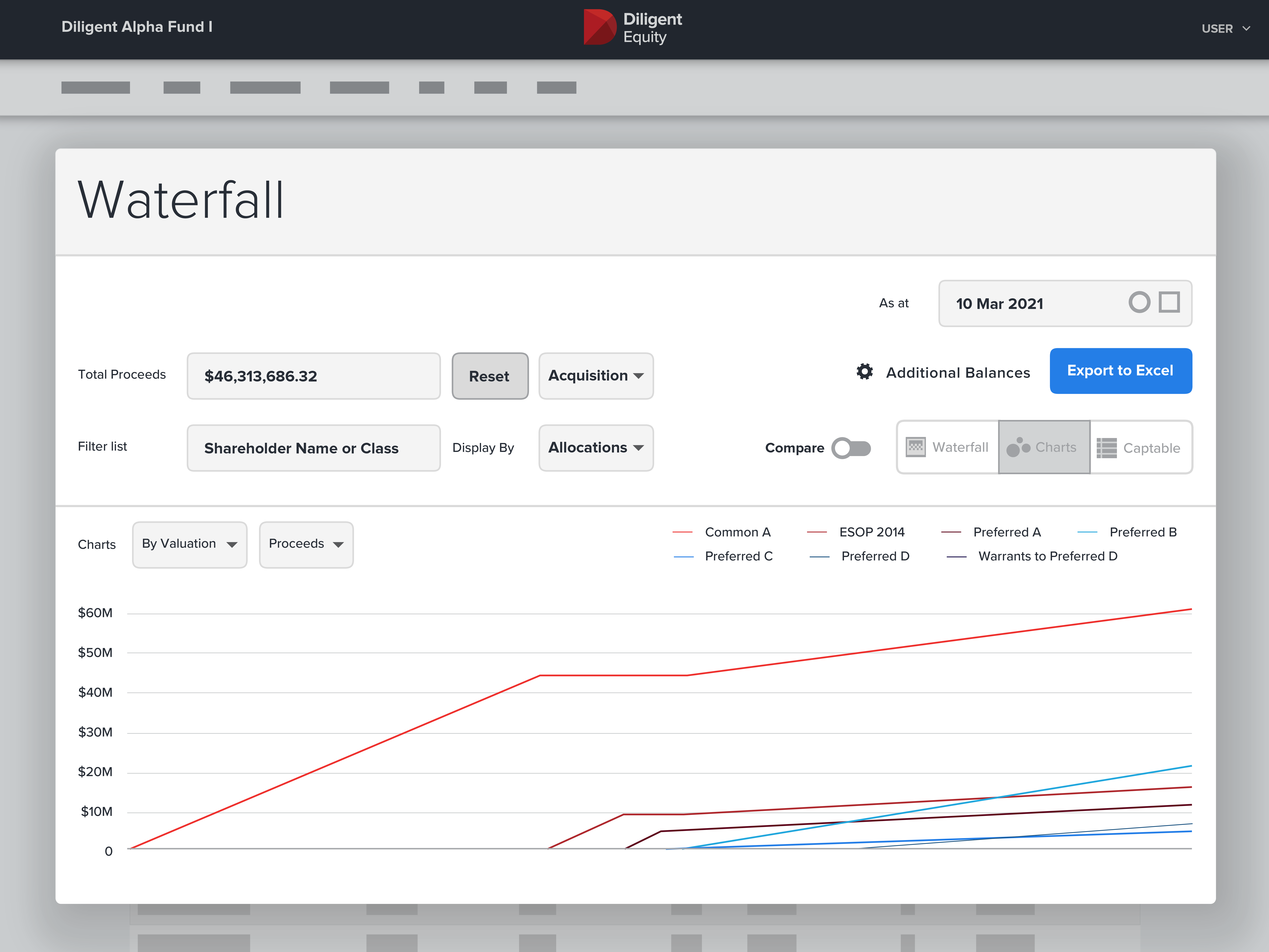 Advanced Reporting
Centralize data and run reports on equity and valuations for all or select clients in a single platform.
Run reports across companies cap tables to glean insights
Integrate datasets with external sources like Crunchbase or Pitchbook
Grab historical data by day, week or month to understand trends
Robust Integration and Branding
Easily add equity management to your services offering. Integrate Diligent Equity into your current platform or sell as a standalone.
Ability to white label the equity software offering.
Robust API to integrate and report on all equity metrics across companies.
Scalable managed services for easy data management